Cash Same Day takes pride in offering a much needed FREE referral service to online consumers searching for loans. In fact, this website's only goal is to match you with a suitable lender from our vast network of trusted and reliable short-term lenders.
Qualifying is easy - Just be over 18 and make over $1000 each month. Your money is deposited into your bank account within one business day and you are never under any obligation until you accept a loan. Please borrow responsibly.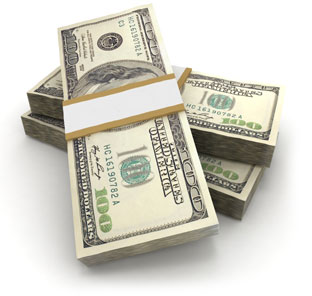 How It Works
Getting a CashSameDay loan is easy. Just follow these steps:
Fill out simple form

Our 100% online application takes just a couple minutes to fill out.

Get matched with a lender

Based on your information and lender requirements, we will match you to a participating lender.

Money in your account

Review loan terms and get your cash within one business day.
Frequently Asked Questions
CashSameDay.com is not a lender and does not broker any type of payday advance loans. The decision to borrow money is always a serious one. We encourage consumers to consider the risks associated with short-term loan borrowing and also to investigate all other means of obtaining emergency cash funds.
Payday loans are designed to be used by consumers for unexpected financial situations which arise and for which there is no other alternative borrowing option. Payday loans should never be considered as a solution to long-term financial debt problems. In truth, they can make a bad situation much worse for the borrower.
Please remember that CashSameDay.com is not a lender. Our only goal is to successfully match an applicant with an appropriate payday loan lender. Not everyone will qualify for a payday loan and acceptance is never guaranteed. Applying for a payday loan by no means indicates that you will be approved.
Here we offer answers to many of the most commonly asked questions regarding payday loans.